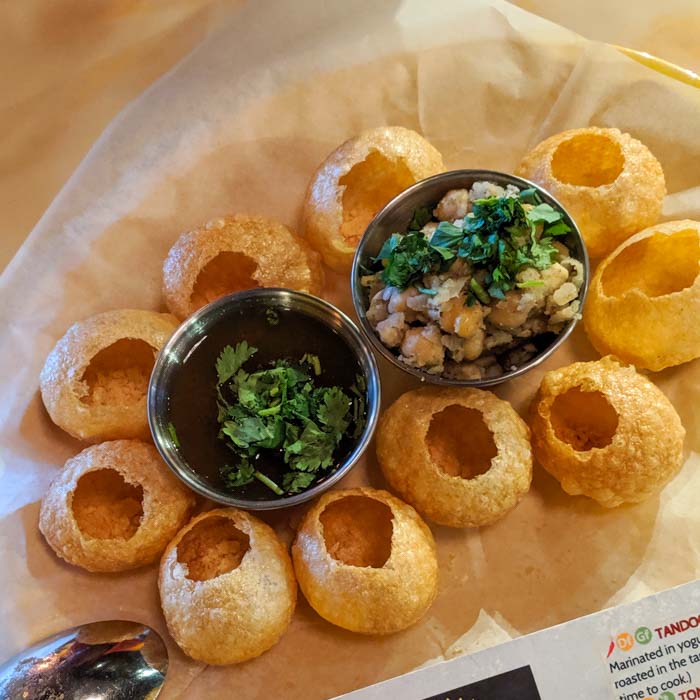 Spice Room
Menu
An experience that awakens all the senses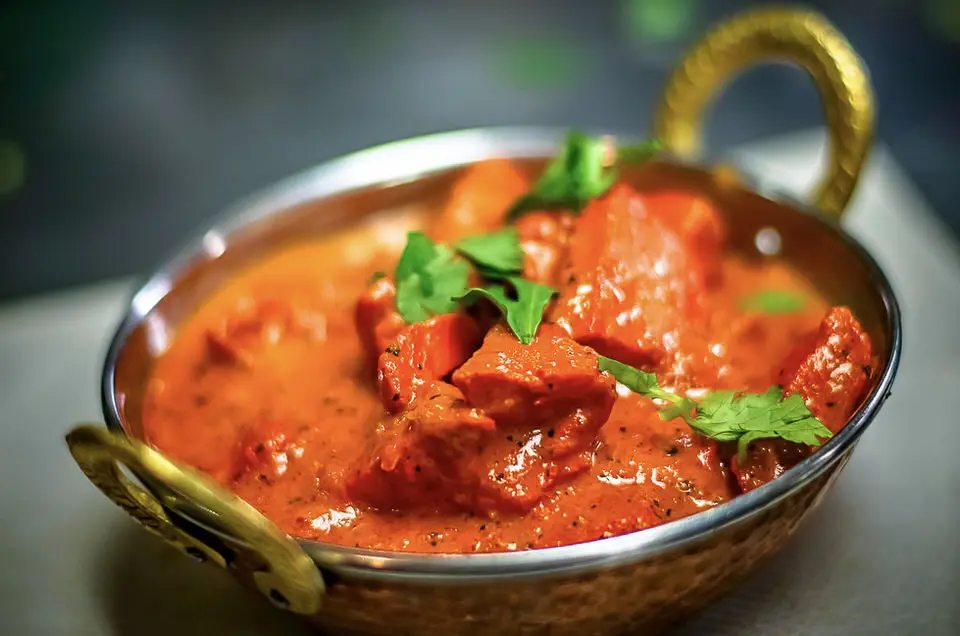 In Indian food, the word 'SPICE' does not mean hot but, instead, the many herbs and spices, which have interesting medicinal qualities, enhance the food created by our chefs.
Welcome to Spice Room | Neighborhood Indian Bistro your neighborhood indian restaurant. In our laid-back style, we would like to introduce to you to the way Indians like to enjoy their food. Tasty morsels of food with no boundaries, encompassing all the taste buds, sweet, salty, spicy, tangy, crunchy and most of all enjoyed by the street side and homes of India, Nepal, south east asia, at any time of the day or night.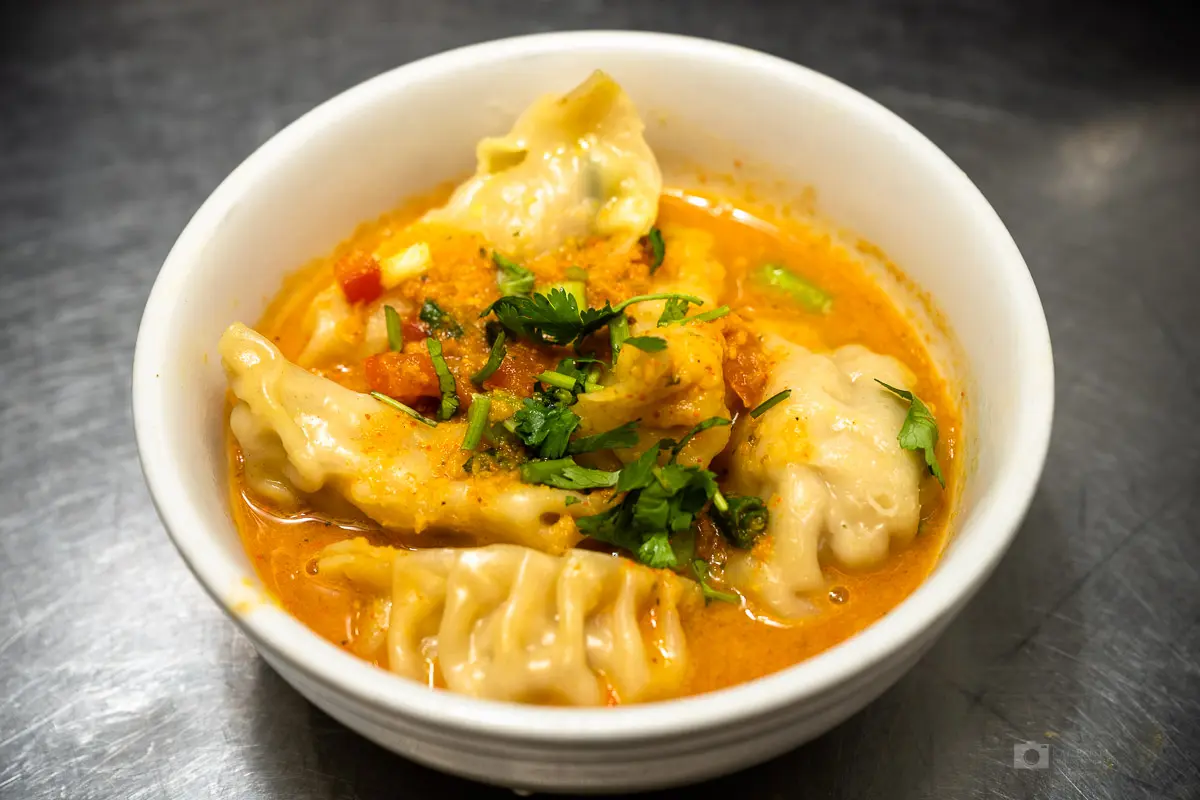 Our MENU is designed to share. Order an array of dishes and let the good times begin.
Most of the items on our menu are gluten free and coconut or soy milk is our dairy substitute per request. Wherever possible, we use locally grown, ethically sourced ingredients. The eggs we use are free range. Some of our dishes may contain traces of nuts and seeds. No MSG is used in our cooking.
Please notify the staff if you have any allergies or dietary requirements and we will be happy to make suggestions accordingly.
*All our dishes are prepared à la carte; our naans come fresh from the tandoori oven. When you dine in our restaurant they will come out as they are ready and in no particular order, as is typical in India*
~ Prices and product availability are subject to change without notice.

= Gluten,

= Dairy ,

= Nut,

=Vegan, 🌶= Hot, &

= Vegetarian
~ Prices and product availability are subject to change without notice.
INDIAN LEMON TEA
Warm lemon flavoured tea sweetened with Brown Sugar is a best way to start your meal or calm yourself down for the evening after meal. It is gluten free.
LASSI (Yogurt Drink)
Lassi is a popular traditional dahi (yogurt)-based milkshake or smoothie that originated in the Indian subcontinent. It is gluten free. Your choice of
~ Mango Lassi, Sweet Lassi, Salty Lassi, or Rose Lassi ~
MASALA CHAI (Spice Tea)
Spiced milk tea is flavored tea beverage made by brewing black tea with a mixture of homemade aromatic spices and herbs. It is gluten free. Your choice of (Hot or Iced)
~ Masala Chai, Decaf Masala Chai, Vegan Masala Chai or Vegan Decaf Masala Chai ~
MASALA LRMON LIME SODA (Indian Lemonade)
What do you do when life gives you lemons! Taddaaaaa! Make Masala Soda! Masala soda is a very well-known street drink found in most of the cities. It's the same thing as lemonade but a bit of different Indian ingredients. It is gluten free.
TEA
Casual, everyday tea that is not your everyday experience.
~ Black Tea, Green Tea, or Herbal Tea ~
COLD BEVERAGES
Do you call it soda, pop, or coke? Whatever you call; here are your choices.
~ Coke, Diet Coke, Sprite, Dr. Pepper, Ginger Ale, or Unsweetened Tea ~
DAAL SOUP
Traditional Indian style Daal Soup (Red Lentil) is a light and nutritious lentil soup. It is gluten free. (Vegan Upon Request)
MOMO SOUP (Chicken or Vegetable)
(Dumplings Soup)
Five pieces of chicken or Vegetable Momo (dumpling) served in spicy sesame and tomato-based warm and comforting soup. ~ Please give extra time for preparation.
MULLIATAWNY SOUP
A delicately spiced chicken and lentil soup. Mulligatawny is the ultimate "fusion" food, invented centuries before anyone would even know what that meant. It hails from the early days of the British Raj in India. It is gluten free.
TOMATO SOUP
This tangy vegetarian soup from Maharashtra is made by tomatoes flavored with tamarind, cumin, mustard seeds, curry leaves, peppercorns and coconut milk. It is gluten free.
Our Favorite Vegan Soup
VEGETABLE COCONUT SOUP
Vegetable melody delicately flavored with coconut, coriander, cumin and spices. It is gluten free.
ALOO TIKKI CHAAT
Aloo tikki chaat is irresistable. It is full of flavours sweet, tangy, hot and spicy made of potato cutlet or croquette made with boiled potatoes and spices. In Uttar Pradesh, India there are many kinds of chaats sold on roadside stalls.  It is a popular street food in India and is loved by many. It is gluten free.
Bombay Bhel
The best kind of savory snacks usually sold at street-side stalls all over South Asia always an incredible medley of textures and flavors. It is made from puffed rice, vegetables like potatoes, onions and tomatoes and spiced up with different Chaat Chutneys.
STREET FAVORITE
DAHI PAPARI
Crispy wafers served with yogurt, boiled potatoes, and spicy chutney and popular traditional street food from the India.
GOL GAPPA (Pani Puri) (Vegan)
You will find vendors with pushcarts and even bicycles selling this fiery, mint water filled in puffed Puris in India. The Puris are filled with potatoes, garbanzo beans and boondi and served with a side of tamarind chutney.
SAMOSA CHAAT
Vegetable samosa topped with tamarind, and mint chutney, served on top of spiced chickpeas. Crispy Samosa Chaat is spicy, tangy and sweet and a popular street food in India.
SEV PURI
Made using the deep-fried unleavened bread balls. Layers of potatoes, onions and the three famous chaat chutneys into each hollow puri ball. Then liberally topped with crispy sev and garnished with chaat masala.
APPETIZER PLATTER
Mix vegetable pakora, chicken pakora, shrimp pakora, paneer pakora, and one-piece vegetable samosa. Samosa cannot be made gluten free.
CHICKEN MALAI KEBAB (Boneless)
Marinated in sour cream, herbs, and spices then roasted in the tandoor over.
Vegan Pick!
CUCUMBER SALAD (Vegan)
Indian style cucumber, tomato, onion, and spices salad. This cooling cucumber dish is often served alongside a spicy Indian entree. It is gluten free.
LASUNI GOBI (Garlic Cauliflower) (Vegan)
This vegan delight consists of crispy cauliflower florets cooked with fresh cut garlic, scallions and Indian herbs. It is gluten free. (Vegan Upon Request)
MUSHROOM MANCHURIAN (Vegan)
Anyone who likes Mushrooms, will love our Mushroom Manchurian, no competition there. The mushrooms are deep fried to give it a crisp while the interior is soft on bite. They are then tossed in an exotic sauce which gives it a rich and robust flavor. A truly delicious treat to behold. It is gluten free.
ONION BHAJI (Vegan)
Slices of onions dipped in spiced chickpea batter and deep-fried. Crispy Onion Bhajis make the perfect snack or starter. Light, crispy, and completely moreish! It is gluten free.
PAKORA
Pakora are a delicious Indian crisp fried snack made with spiced chickpea batter & any main ingredient like onion, paneer, choice of meat or veggies. It is gluten free.
~ Vegetable Pakora (Vegan)

$7 , Mushroom Pakora (Vegan)

$9, Paneer (Homemade Cheese) Pakora

$9, Chicken Pakora $9, Shrimp Pakora $11, or Salmon Pakora $13 ~
SPICY EDAMAME (Soybeans) SALAD (Vegan)
This perfectly delicious Edamame Salad with Ginger, Garlic, Cilantro, and other Indian spices. They are all on the World's Healthiest Foods check it out. This is a vegan delight. It is gluten free.
TANDOORI CHICKEN WINGS (8pc)
Spicy tandoori chicken wings that are grilled in the tandoor oven to perfection with yogurt, lemon juice, ginger, garlic, garam masala, red chili powder and turmeric. It is gluten free. (Please allow extra time to cook.)
Customer's Pick
VEGETABLE SAMOSA (2pc)
Two deep-fried pastries filled with spiced minced potato & peas wrapped in wheat dough.
BUTTER NAAN
Naan is traditionally a leavened Indian flatbread baked in a tandoor, or clay oven with high temperature and served hot and brushed with ghee or butter.
CHEESE NAAN
Soft white flour flat bread of northwest India baked in a tandoori oven. Cheese Naan bread stuff with cheese.
CHEESE AND JALAPENO NAAN
Soft bread garnished with jalapeño and cheese baked in a tandoori oven.
Manager's Choice
CHEESE AND ONION NAAN
Soft naan bread garnished with cheese and onion.
COCONUT NAAN
This subtly sweet naan bread is the perfect accompaniment to an Indian curry.
DATES NAAN
This naan has a slightly sweet flavor (from the Raisins and Dates) and is especially tasty with some plain yogurt.
FRIED NAAN (Bhature)
White flour flat bread of northwest India baked in tandoori and deep-fried.
GARLIC NAAN
It is soft, doughy, chewy, and brushed generously with caramelized garlic herb butter bread baked in tandoori oven.
GARLIC CHEESE NAAN
Naan bread garnished with touch of fresh garlic, replete with cheese.
POTATO NAAN
Naan bread stuff with spiced potato.
Vegan FAVORITE
PUNJABI LACHHA PARATHA
Lachha Paratha is a flatbread made of whole wheat. Lachha paratha is native to Punjab and Punjabi language term 'lachha' means 'ring'. (Vegan Upon Request)
PUNJABI VEGETABLE PARATHA
Mix veg Paratha is a flatbread made of whole wheat. Mix veg paratha made with whole wheat flour, mixed vegetables, spices & herbs. These potato parathas are best eaten with yogurt. (Vegan Upon Request)
PUNJABI POTATO PARATHA
Potato Paratha is a popular Indian flatbread stuffed with spicy potato filling. Extremely popular with north Indians, these potato parathas are best eaten with yogurt. (Vegan Upon Request)
TANDOORI ROTI (Whole Wheat Bread)
Roti is a flatbread made from stone-ground whole wheat meal flour. (Vegan Upon Request)
JALAPENO ROTI (Whole Wheat Bread)
Stone-ground whole Wheat meal flour stuffed with Jalapeño ask for cheese for more fun. (Vegan Upon Request)
~add Cheese +$1~
BANANA PAKORA
Ripe banana fritters is made with very ripe banana grated coconuts, sugar, besan, and spices.
CARROT PUDDING
Popular dessert of India. Grated carrots, milk & sugar simmering over a low heat, & are garnished with chopped nuts & raisins. It is also a gluten free dessert. It is gluten free.
GULAB JAMUUN
Delectably warm treat, this traditional milk base homemade molding into a golden pastry globe, offers a fragrance of cardamom.
RASMALAI
Rasmalai is a Bengali delicacy made with spongy cottage cheese balls dunked into aromatic milk syrup known as 'Ras'. It is one of the best Indian sweet dessert. It is gluten free.
RICE PUDDING (Kheer)
Rice pudding is a dish made from rice mixed with water or milk and other ingredients such as cinnamon and raisins. It is also a gluten free dessert. It is gluten free. (Vegan Upon Request)
Our top pick
SHIKARNI
How long has it been since you last tasted heaven? Simply angelic in taste, Shikarni is a stunning variation of homemade yogurt flavored with cinnamon and topped with sliced bananas. It is gluten free.
Our top pick
KIDS CHICKEN TENDERS AND FRIES
These fingers are all your kids want for dinner or lunch.
KIDS CHICKEN TIKKA MASALA
Chicken breast pieces simmered in a creamy tomato; butter sauce flavored with fenugreek leaves. (Dairy Free Upon Request)
KIDS VEGETABLE BIRYANI
It's your fried rice! (Vegan Upon Request)
KIDS CHICKEN WINGS & FRIES
Kids' Chicken Wings & Fries. What kid doesn't love chicken wings and fries?
AACHARI
Aachari is a North-Indian entrée that tastes tangy and spicy pickled flavored with Indian spices and herbs. Pairs well with Pinot Grigio or IPA Beer. It is gluten free.
~ Aachari Aloo(Potato)

(Vegan Upon Request) $14, Aachari Panner (Homemade Cheese)

$15, Aachari Chicken $17, Aachari Lamb $22, Aachari Shrimp $19 ~
ALOO GOBI (Potato & Cauliflower)
Aloo Gobi is a popular Indian vegetarian dish. Cauliflower cooked with onions, tomatoes and spices is a simple authentic dish which will delight your taste buds. It is gluten free. (Vegan Upon Request)
ALOO MATTER (Potato & Green Peas)
This is Punjabi style of making aloo matter made from potatoes (Aloo) and peas (Matter) in a spiced creamy tomato-based sauce. It is gluten free. (Vegan Upon Request)
BAINGAN BHARTA (Mashed Eggplant)
Eggplant mashed and cooked Indian style. Baingan Bharta is made of roasted eggplant, cooked green peas, tomato and other spices giving a distinctive flavor and taste to the dish. It is gluten free. (Vegan Upon Request)
BOMBAY ALOO (Potatoes) MASALA
Tender potatoes smothered in a tomato and onion based sauce with a huge spice kick. This popular Indian side dish goes particularly well with chicken and vegetable curries and bottles of IPA beer. It is gluten free. (Vegan Upon Request)
Vegan pick
ALOO BHINDI BHUJIYA (Potatoes & Okra Fry)
Happiness is home cooked Aloo Bhindi Bhujia. Aloo Bhindi Bhujiya is a pan fried side dish from Punjab region. This curry is full of tender potatoes, perfectly cooked okra, and a perfumed blend of Indian spices. It is gluten free.(Vegan Upon Request)
BIRYANI
Basmati rice cooked with mixed vegetables, saffron, spices, and topped with dates and nuts. It will need to have a stronger, richer wines that bolster the spice's effects. We think Malbec wine pairs well with Biryani. It is gluten free.
~ Vegetable Biryani

(Vegan Upon Request) $16, Paneer Biryani

$17, Chicken Biryani $19, Lamb Biryani $23, or Shrimp Biryani $19 ~
CHANNA MASALA (Chickpeas)
Chana masala also known as channay, chole masala, chole or chholay (plural), which originated from the northern parts of India where it's a staple vegetarian dish. Channa masala made with chickpeas (channa) and garam masala in a tangy tomato-based sauce. It is gluten free. (Vegan Upon Request)
Our top pick
CHICKEN PATHIA
Pathia has its roots in an ancient Persian dish. The usual habitat for a Chicken Pathia seems to be a British curry house, I think this fiery sweet and sour number with Gujarati leanings should be shown a lot more love. It is gluten free. It is gluten free.
CHICKEN SHAHENSHAH
Shahanshah is a title given to the Persian emperors, meaning King of Kings. Marinated chicken pieces in a spices and yogurt blend and cooked in a rich coconut and cashew gravy on a slow fire. Rosé wine is the best wine pairing you can have. It is gluten free.
CHICKEN TIKKA (Boneless)
Not to be confused with Chicken Tikka Masala, boneless chicken marinated in homemade sauce and a variety of spices. Cooked in tandoor (clay oven) on a skewer and served on top of grilled onions and bell peppers. Cabernet Sauvignon goes well with this entrée. It is gluten free.
CHILII 🌶
Your choice of meat, momo(dumplings), panner, potato, or mushroom tossed in hot chili sauce with all colors of bell peppers; giving it a colorful look as well as a subtle hint of sweetness. Regardless of what is weather this can be enjoyed anytime. IPA beer or Moscato wine will go well with entrée. It is gluten free.
~ Chili Garlic Potato

(Vegan Upon Request) $14, Chili Paneer

(Vegan Upon Request) $17, Chili Mushroom

$16, Chili Chicken $19, Chili Vegetable MOMO

$18 Chili Chicken MOMO $20, or Chili Lamb $22 ~
CURRY
Traditional dish of India and Nepal, carefully seasoned with an exotic blend of curry spices, onion, garlic, ginger and tomato, having a medium thick sauce. IPA beer goes well with curry items. It is gluten free.
~ Mix Vegetable Curry (Vegan Upon Request)